I work with individuals who are passionate about doing what they love and making a real impact in the world.
Would you like to grab an incredible opportunity to:
Get to know yourself better
Find the right tools to reach your goals
Get paid to play
Create a better world around yourself
Make the right decisions about your life
What DoWhatYouLove Coaching Looks Like?
Areas of Life We Could Redesign
Choose the best plan for you
Clarity Call
This is for you if you

: need more clarity and support with moving forward
1 meeting
Demand based
1 session = 60-90 min
Coaching call on Skype or Zoom
Topics covered include: self confidence, stress management, goal setting, productivity, motivation, relationships, career fulfilment and more
Recorded sessions (optional)
Exercises and Tools
Develop a clear action plan
Design Your Life
This is for you if you: want to be the architect of your future and design your life the way you love
8 meetings weekly & bi-weekly Pre-Scheduled 1 session = 45-60 min
Coaching call on Skype or Zoom
Topics covered include: self confidence, stress management, goal setting, productivity, motivation, relationships, career fulfilment and more
Recorded sessions (optional)
Exercises and Tools
Develop a clear action plan
Weekly Accountability and support via messenger or email
Evaluation of the life areas
Result tracking
Transform Your Life
This is for you if you: want to completely shift your current life situation 180 degree, pursue a new line of career or passion
16 meetings weekly & bi-weekly Scheduled & Demand based 1 session = 45-60 min
Coaching call on Skype or Zoom
Topics covered include: self confidence, stress management, goal setting, productivity, motivation, relationships, career fulfilment and more
Recorded sessions (optional)
Exercises and Tools
Develop a clear action plan
Continual Accountability and support via messenger or email
Evaluation of the life areas
Progress reports
ROI monitoring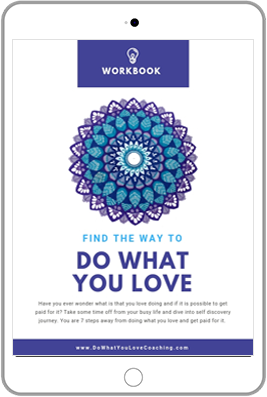 Let's Get Ready To Design Your Life
Take some time off your busy life and dive into a journey of self discovery.
You are 6 steps away from doing what you love and get paid for it.
Hi! I'm Wioleta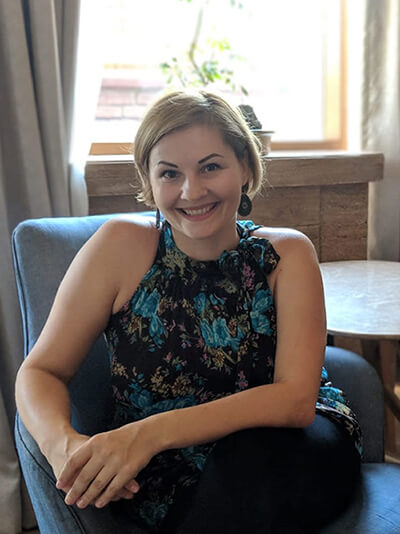 Over the last years while working with people, I have found that many of them want to change the current situation and feel more fulfilled and happy. But they don't know where to start, whom to ask for advice?
I have experienced it too. I had almost everything that so called "good life" should have and still I did not feel happy or fulfilled. I realized I was organizing my life according to what the "society thinks" is the best way, not according to my true values. I have changed that and you can change it too.
Over the years I have learnt, tested and developed powerful techniques to re-design my life and lives of people whom I work with.
It is a result of 10+ years of my experience in the Western science based approach in the area of personal growth, mentorship, leadership development, recruitment, life coaching and soft skills training combined with the Eastern philosophy.
Now I am happy to share it with YOU too!
Read More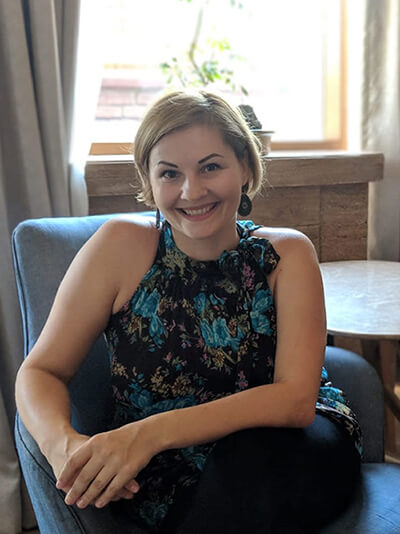 What People Say About Me

Wiola has played different roles in my life depending on the situation at hand, she has been a mentor when I needed guidance, A life coach when I needed to figure out my life and my path, A friend who heard me out and the role model I look unto for everything she does. She has always been very patient yet very frank to share her views with me whenever I have gone to her for help. She's one amazing person with whom you'll develop a strong connection and she does everything with so much passion. I look up to her for advice and guidance every time I need help to get myself back on track. Thank you Wiola for everything you've taught me

Ruchika Agarwal
(Consultant)

I have known Wiola for 4-5 years. She is an amazing person with a lot of positive energy and a genuine interest in people. She is a person who wants to understand the world around her. She is extremely well read and has tried to understand the Indian spirituality. She has imbibed so much of ancient Indian wisdom that she is nothing short of a sage. It's a pleasure to understand the meaning of so many things around us which we just take for granted. I think Wiola has the capabilities of an amazing life coach because of her immense wisdom. If I ever decide to delve into spirituality, I would definitely want Wiola to be my spiritual guide.

Dr. Prateek Sondhi
(Dermatologist)

I'm a psychologist which means I'm very critical about how others (try to) help people. I'm not a fan of coaches either. Except when it comes to Wiola. She is different. She truly cares, she is practical, and she listens. She is the push you need to reach your aims or to find them out. What do you want for your life? Ask Wiola

Diana Balaias
(Psychotherapist)

It is not often that you find someone with some unique abilities in multiple areas like organization and process management, east and west wisdom, self-love, unconditional love and a deep care for a sustainable world. Wiola is a fusion of all these and many more. She has been my coach since 2014, when I was looking to make some of the most challenging decisions of my life. When I look back now, it is obvious to me that speaking to her has been like speaking to my inner voice of guidance. Her ability to truly connect with the people she works with is remarkable. I wish her the best and hope that many more people like me are able to grow in their personal and professional life with her life coaching.

Kamal Prakash Seth
(Social Entrepreneur and Sustainable Development Influencer)

I am so lucky to have known Wioleta, both as a person and a mentor. I have not found a person who is more honest and authentic. She truly talks about what she practices and believes in. Conversations with her have always been a source of joy and motivation! Thank you for contributing graciously to my life, Wioleta! I am grateful

Bhavya Arora
(Psychotherapist)

Wioleta's energy and positivity have inspired me with confidence to not only follow my passion in life but to also be an empathetic human being. I would highly recommend her as a life coach. Her greatest strength is her ability to understand the situation and recommend what really works. Her invaluable advice and constant support kept me focused on the things that really mattered to me and how I could achieve them. I feel blessed and deeply grateful for her guidance, experience, and mentorship which inspires me to become a better soul every day.
Madhav Sharma
(Coder and Developer)

Wioleta is one of the best coaches or mentors I have ever come across. She is very supportive and understanding of your feelings. She is able to give you multiple views of your issues and help you find the best solution. Wioleta has a unique way to give you clarity through the questions she asks, as she goes on asking questions till you get a clearer view and solution to your problem. When it comes to life coaching she is seriously one of the best. Thank you so much Wiola for helping me through.

Komal Gupta
(Digital Marketer)

I have had the opportunity of working with Wioleta and also being mentored by her. Working under her guidance, I was able to learn various things about creating and curating content for various platforms. As a mentor, she has always been there to listen to what I am going through and help me to find solutions to problems. She has been a great mentor who has helped me improve as an individual.

Nikhil Kamath
(Food Writer and Author)

I came across Wioleta for the first time when I attended Young India Challenge 2015. Kamal and Wioleta formed a great team. Finally, in January 2017 I had a chance to work with them. Wioleta is one of the easiest people to talk to about anything that's going on. It was amazing to see how she managed everything, from the tiniest to the largest. It was a pleasure working with her and being inspired to do more in life!

Vanshi Thanai
(Economics Graduate)

A good life coach empowers a person to see a possible future, but a great coach also makes you believe it can be obtained". Like most of the graduates in India, I was also confused and not sure about my future life direction, therefore, I decided to go with the flow. But sooner or later, everyone has to choose a direction to move forward. That's where I met Wiola. With utmost passion and commitment, not only she helped me figure out my life direction but she also gave me the confidence to pursue it. Today, when I have to imagine my future, I can only feel optimism and excitement in whichever stage of life I am.
Tushar Jain
(Businessman in Textile Industry)

Thank u so much for such a great support and for your guidance, feeling very lucky and proud to have a mentor like you who taught me that if I really want to be happy in my life then I should do what I love, so that I can enjoy my work as well as each and every moment of my life.

Deepali Suri
(Economics Graduate)

I have known Wiola for a few years now, and I can very proudly say that SHE IS ONE PERSON I ADMIRE. One of the most commendable qualities that Wio has is that she is honest! She wouldn't care if you feel bad about something right now, but she would be more concerned about you being a better person. She knows very well how to make you realize your mistakes and at the same time help you be at your best.

Divyansh Madaan
(Photographer and Entrepreneur)

Coaching with Wioleta is not like a regular meeting with a typical peoples' specialist or coach. She sits with you, gets involved without making you feel vulnerable and gets you to think and explore possibilities, as a result, you yourself come out with solutions. She is typically one of the dynamic guides with a strong positive vibe and an amazing warmth with which she helps you cruise through the situation and come out with flying colors. Coaching with Wioleta, is like sitting with a Guru, she gets you to visualise and experience things first giving you the power to make the right choices! I would definitely recommend Wioleta is to anyone who is looking for the right kind of guidance!

Mahadevan B Iyer

Speaking to Wiola is in itself a delight. Her warm smile and firm opinions will make you like her instantly. My first ever internship was with Kamal and Wiola, and I will always be grateful for that opportunity. During those months, I saw her taking care of every single detail with inspiring enthusiasm. I remember walking out after I had a coaching session with her. My mind was clear, my spirit motivated, and I was excited to think of ahead. That's how you feel in her presence- easy, motivated, and inspired. Her lifestyle tactics, wisdom, and deep understanding of life and relationships is a clear winner of hearts. I HIGHLY recommend her coaching sessions.

Pankhuri Mittal

Wioleta is many people packaged in one body - a friend, mentor and coach all at once. I have known her for a couple of years now and as a graduate candidate at one of the leading universities in the world, I can say without a doubt of an iota that all this while that I have known her, she had coached/mentored me to be better than the rest, more importantly, to always go out of my comfort zone and do what I love.

Dhruv Avdhesh
Author & NYU Graduate

The conversations with Wiola enabled me to realize the life hack of writing. It is cathartic in its true essence because it helped me to express my thoughts and emotions, thus, facilitating the process of coaching. Additionally, her unique way of inquiring unearthed the answers within me. This insight has been life transformational as it instilled the confidence in me to look within and do what I am. Thank you for being who you are. Keep spreading happiness, we all need it to manifest our greatness.

Sakshi Sharma

Once I asked Wiola, what is the meaning of her name, she told me, a flower. But when it comes to her, it's definitely the most beautiful fragrant flower one can think of, that's how she is, that's how she touches lives and help ppl!!! I took my sessions back in 2013, I still remember, being young, innocent and clueless about handling situations. Coz of sessions I knew my values, I knew have to follow them while taking all the decisions. I was introduced to self love, self care and to look with in, all the answers belong to you. I used to wait all week for that one day, one hour , that made me feel sooooooo happy. I can't thank you enough for everything you did and continue to do Wiola! You make world a better place with your commendable work. I'm lucky to have known you. Lots of love and good wishes!

Sapna Bardhan

Wiola is the most delightful person you'll ever meet . We worked together on multiple events and it was amazing to watch her manage the activities so meticulously and mentor us at the same time. She has played an important role in shaping who I'm as a person today. She knows how to push people to fly on their own. Her words of compassion and empathy have helped me to overcome some of the most difficult battles of my life. She is a very kind person and has always extended support to those in need. It is indeed a blessing and my honour to have a friend and mentor in her.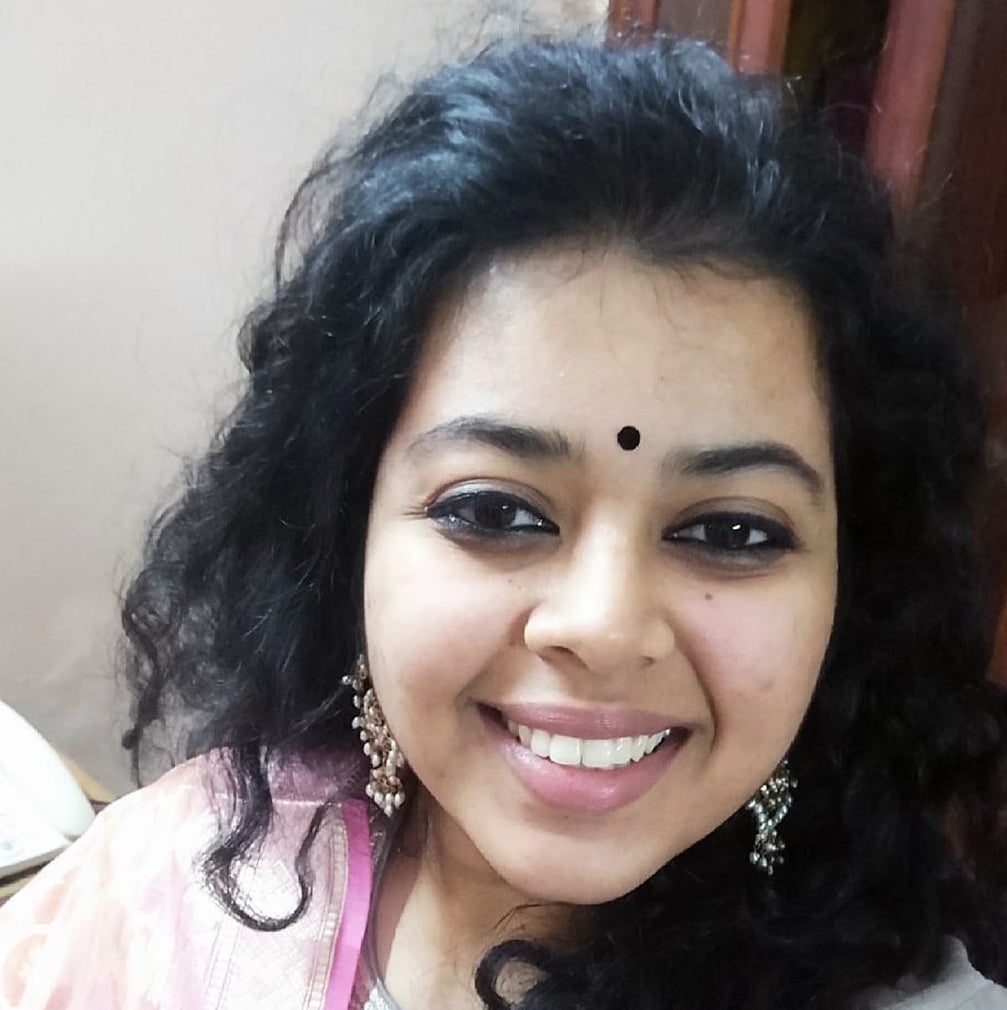 Ishani Palandurkar